After spending time in Switzerland's capital city of Bern, we packed up and headed to the tiny town of Mürren high in the alps. I wish I could say it was as easy as hoping on a train and getting there. but traveling to Mürren is quite the adventure, and if you don't have that Swiss Travel Pass I could see how getting in and out of this town would get expensive very quickly. In order to get to Mürren you first have to take a train to Interlaken. Then switch trains and head to Lauterbrunnen. When you are in Lauterbrunnen, you will take a cable car up to Grütschalp. In Grütschalp there is one tiny little tram that will take you up the mountain even further to Mürren. Then you have arrived! Whew!
We were in Switzerland in mid-March and while the rest and Switzerland was cold and rainy, Mürren was still covered in perfect white fluffy snow! Nathan and I are both from Texas, born and raised, and this was our first time seeing this amount of snow! As soon as we stepped off of the tram it felt like we had entered into a snow-globe.
Where to Stay and Eat
When planning our trip to Switzerland I knew I would want to spend some time in the Alps. I grew up loving the story of Heidi and I had always dreamed of seeing the Swiss Alps one day. So we spent our time researching where to stay in the Alps, particularly in the Bernese Oberland region of Switzerland. We finally found a hotel that was very reasonably priced in Mürren. This hotel came highly recommend from the Rick Steve's Switzerland Travel Guide and the town of Mürren itself was highly recommended in that guide! We stayed in the Eiger Guesthouse and it may just be one of the best hotels we have ever stayed in. It is a very small family-run hotel with a restaurant on the bottom floor and rooms above. The staff was so kind here and our room was just perfect! It is also directly across the street from the tram station so it has a great location. We were staying in Mürren during an odd time, there were hardly any tourists in the town, so we practically had the whole town to ourselves! We were staying here during our wedding anniversary and during that dinner we were the only people at our hotel's restaurant- so romantic!
Pretty much every hotel in Mürren has a restaurant as well. We did try a couple of other restaurants but found the one at the Eiger Guesthouse to be the cheapest and most convenient for us to go to. There is also a small Coop Market in Mürren but it closes very early and has a smaller selection than the stores in larger towns. So, if you plan on shopping at a grocery store you may want to do that on your way up to Mürren. In Lauterbrunnen there is a Coop Market right next to the train station and it is much larger than the one in Mürren.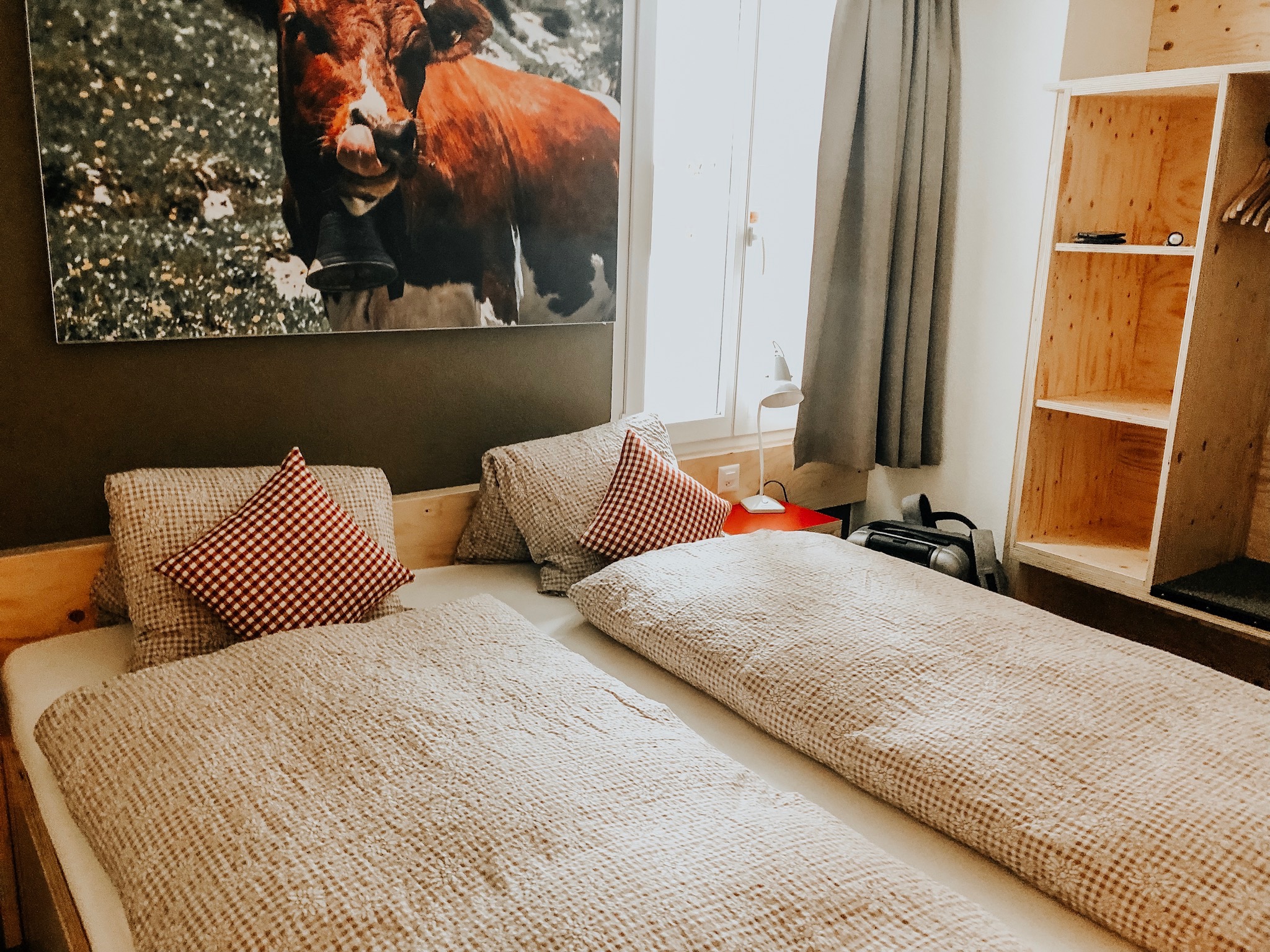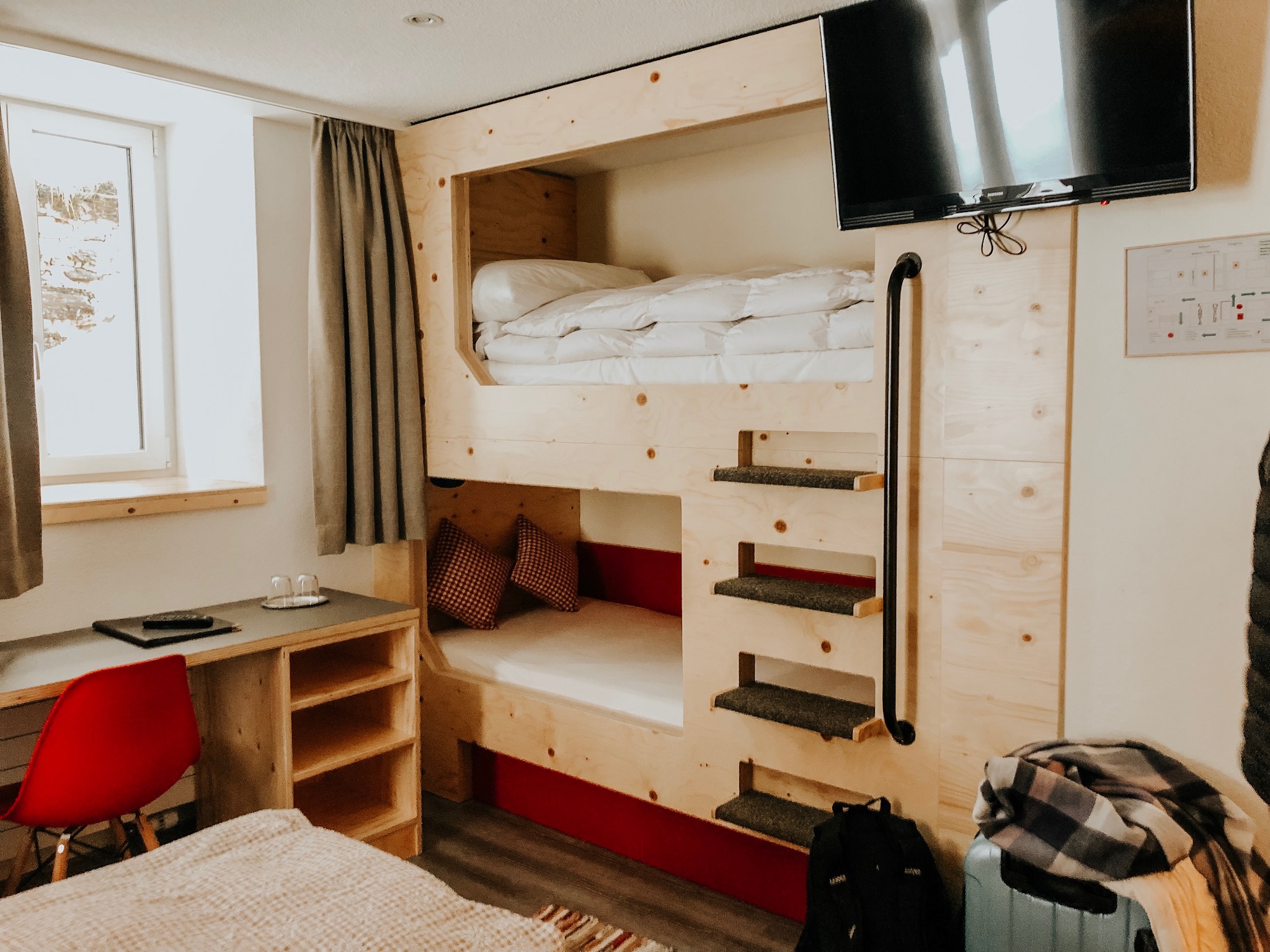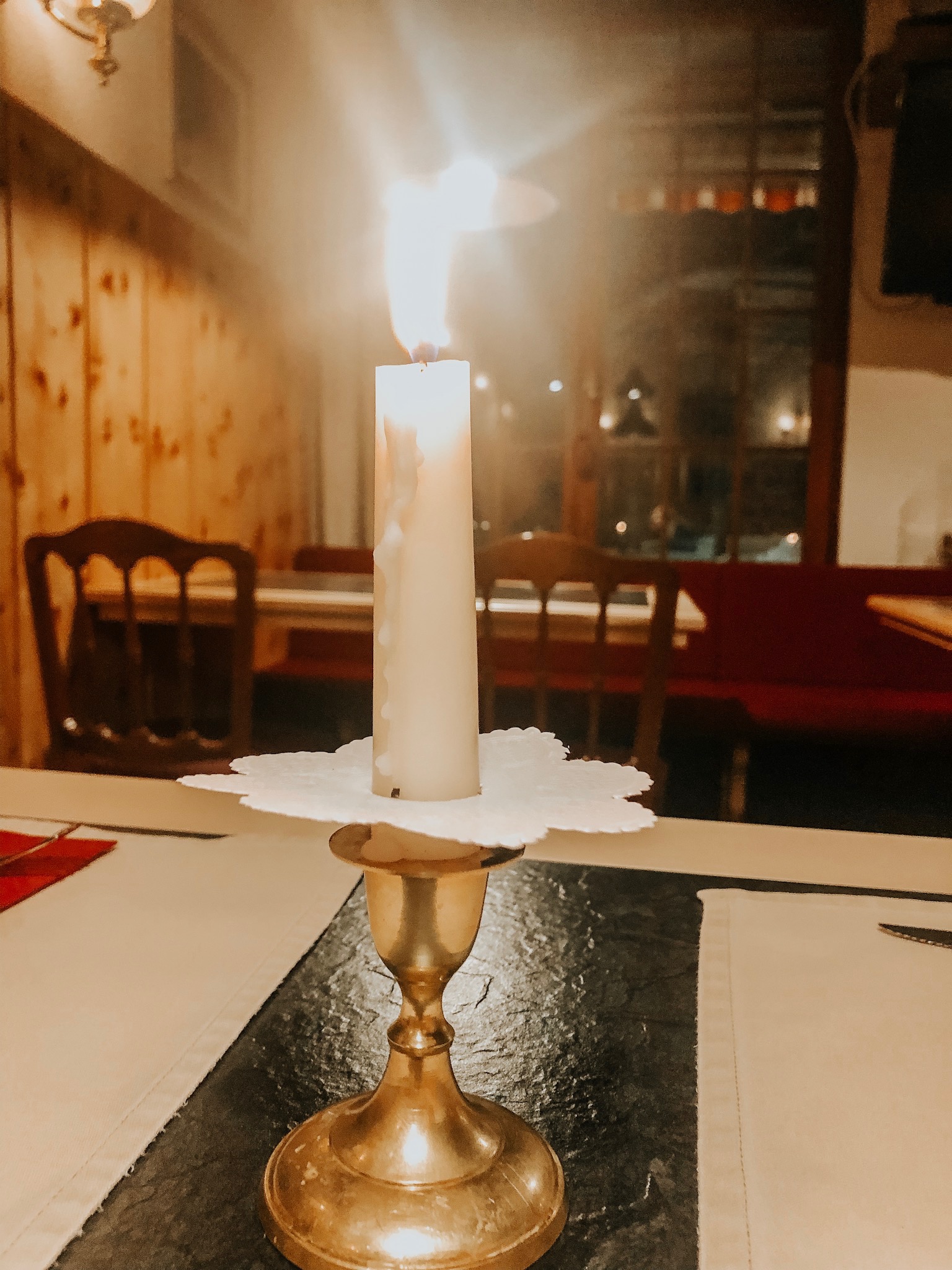 What to Do
Now Mürren is a very small town, according to Wikipedia the population there is less than 500. So there isn't a ton of hot spots. Obviously being in the Alps there are skiing and other snow sports available (and that is why most people come). We did not budget for skiing this trip so we opted for cheaper activities like hiking around the town and taking in the views and playing in the snow. Honestly that was so much fun itself! If you ever have the opportunity to see some of these tiny towns in the Swiss Alps, GO! You will not regret it!