Let's be real. If you are traveling to Switzerland you may want to spend some time in the quaint cities but the REAL reason you are there is to see the majestic Swiss Alps. Where better to see the Swiss Alps than the Bernese Oberland. If you want to feel just like Heidi, this is the place to be. With breathtaking mountains, glaciers, waterfalls and lakes the natural beauty in the Bernese Oberland is something you will never forget. The Eiger, Mönch and Jungfrau are unmissable and stand tall over the region. If this seems like it is the stuff movies are made of, you would be absolutely right. Many movies, most famously James Bond 007: On Her Majesty's Secret Service, have used this picturesque location as a backdrop.
This region of Switzerland has also inspired great artists and writers. I think Mark Twain describes arriving to the Bernese Oberland area best:
"There is no fatigue connected with the trip. One arrives fresh in spirit and in person in the evening--no fret in his heart, no grime on his face, no grit in his hair, not a cinder in his eye. This is the right condition of mind and body, the right and due preparation for the solemn event which closed the day--stepping with metaphorically uncovered head into the presence of the most impressive mountain mass that the globe can show--the Jungfrau. The stranger's first feeling, when suddenly confronted by that towering and awful apparition wrapped in its shroud of snow, is breath-taking astonishment. It is as if heaven's gates had swung open and exposed the throne." (Mark Twain's Travel Letters from 1891-92)
So all of this sounds great doesn't it?! But with all of these little towns and villages it is a little hard to figure out where would be best to stay in the Bernese Oberland. So I'm going to break this down for you from largest towns to the smallest villages and give you their pros and cons.
Interlaken
Surrounding gorgeous lakes, Interlaken is by far the biggest town in this area. There are an assortment of hostels, B&Bs and hotels for all price ranges. There are also large grocery stores and many fast food or cheaper restaurants. If you stay in Interlaken you will certainly have budget friendly options and you will also have lots of activities and shopping around.
With Interlaken being the biggest town though you really do miss out on the small village experience. Interlaken is also at the base of the mountains, so if you wanted to stay high up in the Alps this is not for you. Alternatively you could make Interlaken your home base and travel to these smaller villages. This may be a budget friendly option for you.
Grindelwald
A bit smaller than Interlaken and situated higher in the Alps is the fun ski town of Grindelwald. Grindelwald, much like Interlaken, does have many hotel and hostel options for you and you could probably find some budget deals. There are also many fun shops and restaurants in this area along with many snow sports.
Again this does feel like a smaller town and less like a tiny village. I think this would be a great option for a budget traveler who wishes to stay higher in the Alps.
Lauterbrunnen
Lauterbrunnen is the village of many waterfalls. Boasting 72 waterfalls, Lauterbrunnen might be one of the most scenic places to visit in Switzerland. This town is also where you start to really feel like you are in a teeny village. Because Lauterbrunnen is a smaller town, there are less hotel options and less restaurant options.
If you have your heart set on Lauterbrunnen you may have to extend your budget, or travel in an off-season.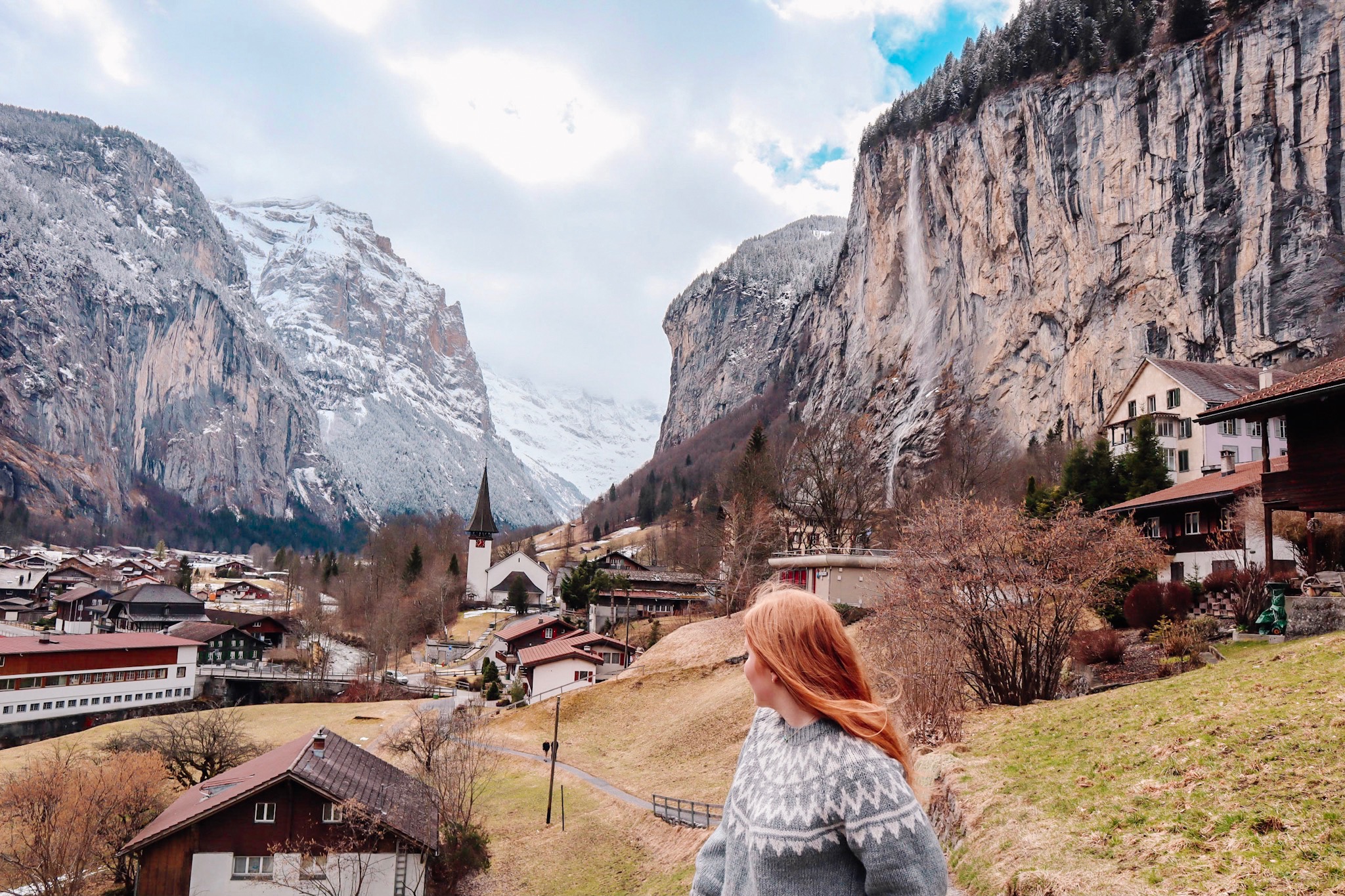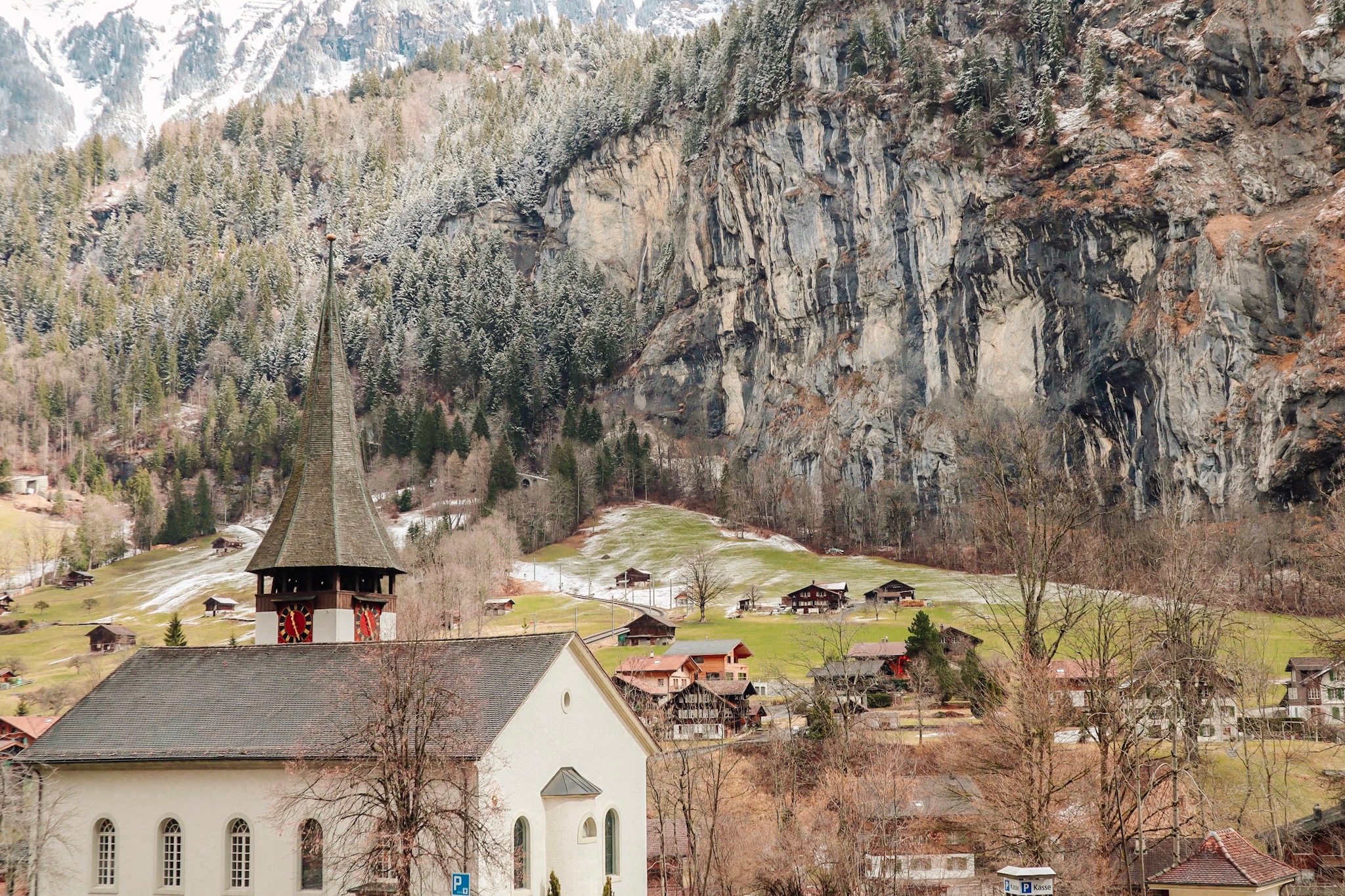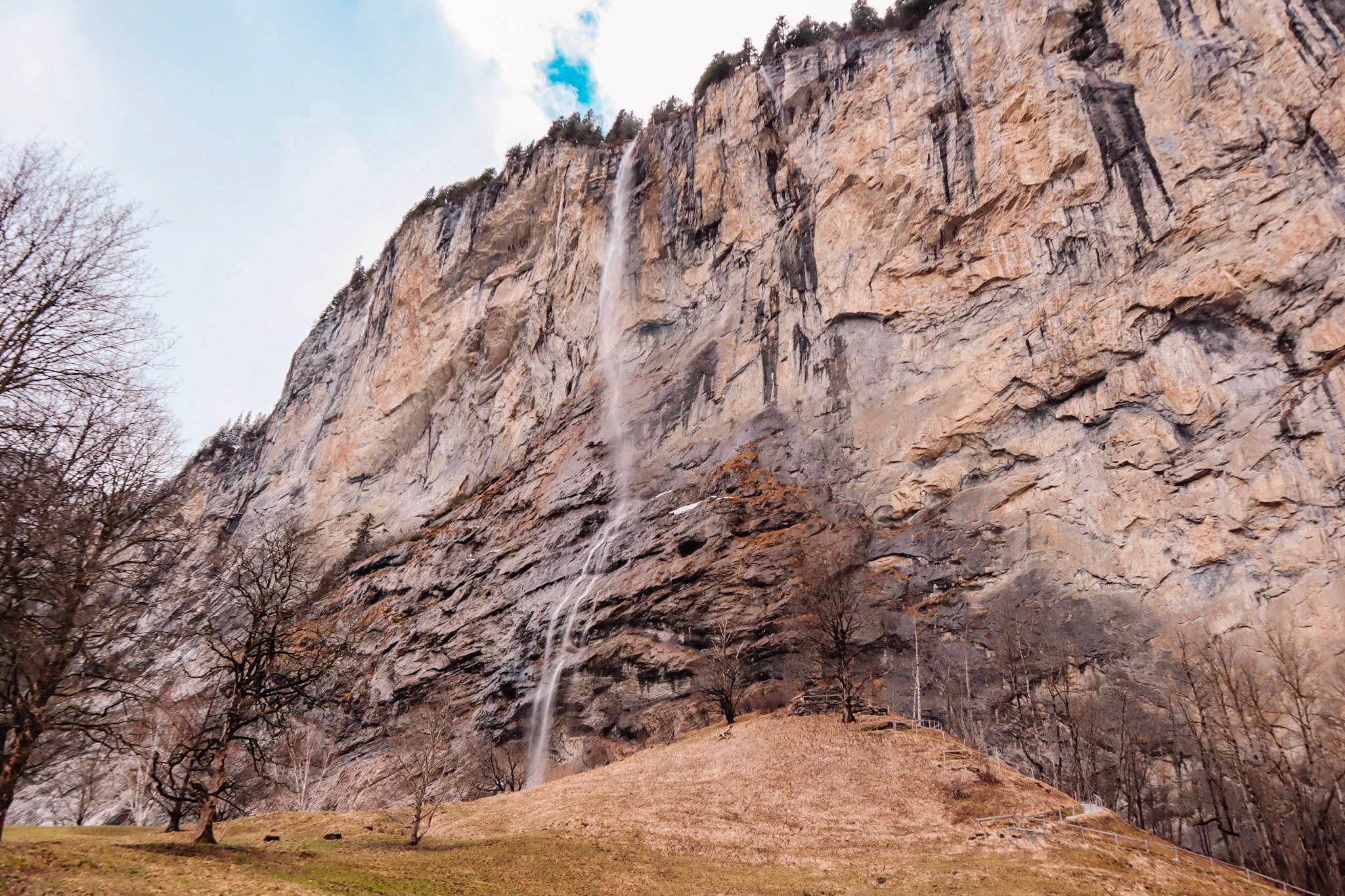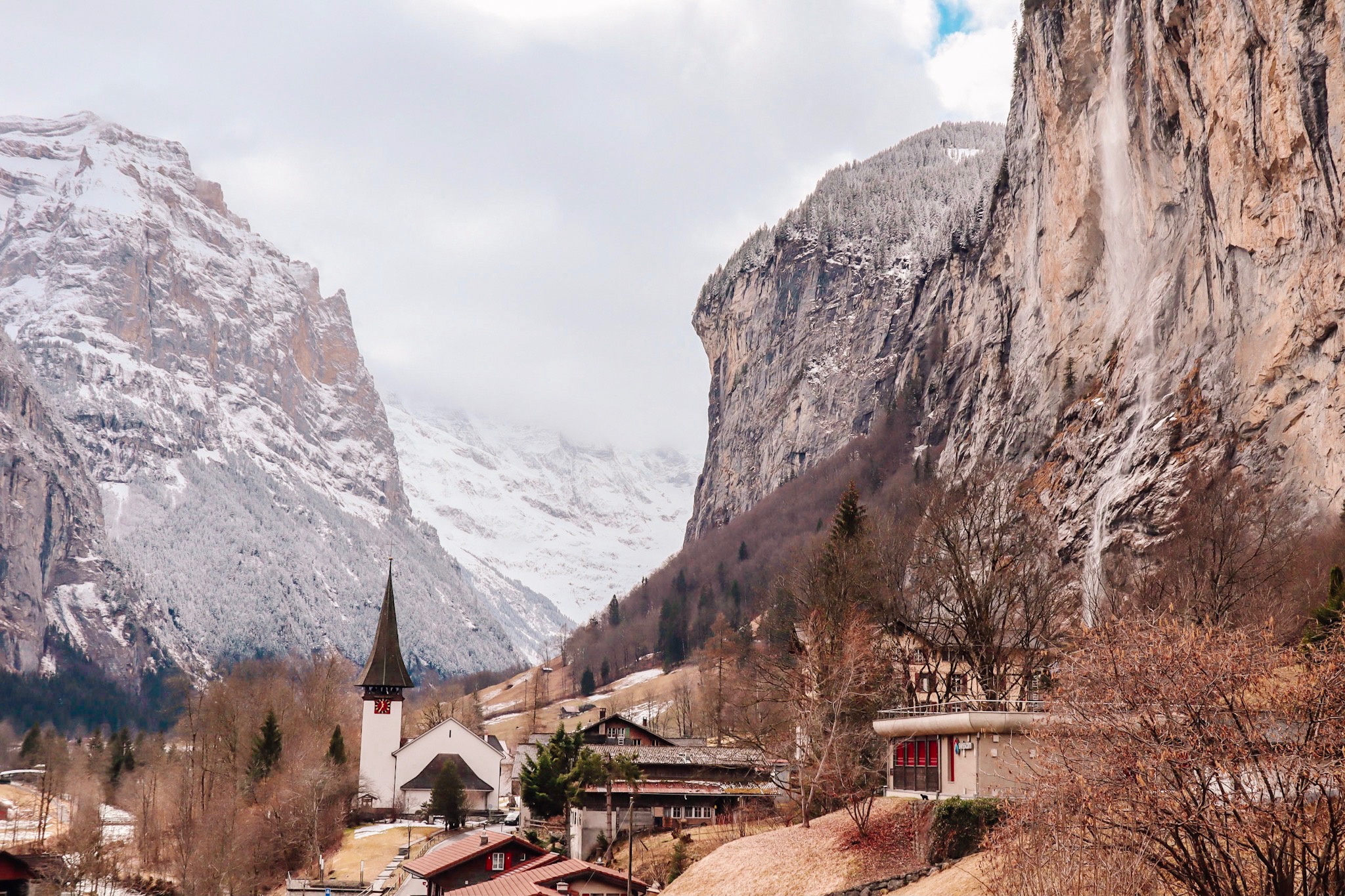 Mürren
I have already written pretty extensively about Mürren (see here), but if you want to experience a tiny car-free village high in the Alps, this is the place for you!
We just happened to go right after the end of their busy ski season so hotel prices had dropped a bit and we had the Swiss Travel Pass so traveling up and down the mountain was FREE. If you do plan on staying high in the Alps the Swiss Travel Pass will be a must for you as it can get very expensive traveling to these little villages.
For my complete guide to Mürren: Click Here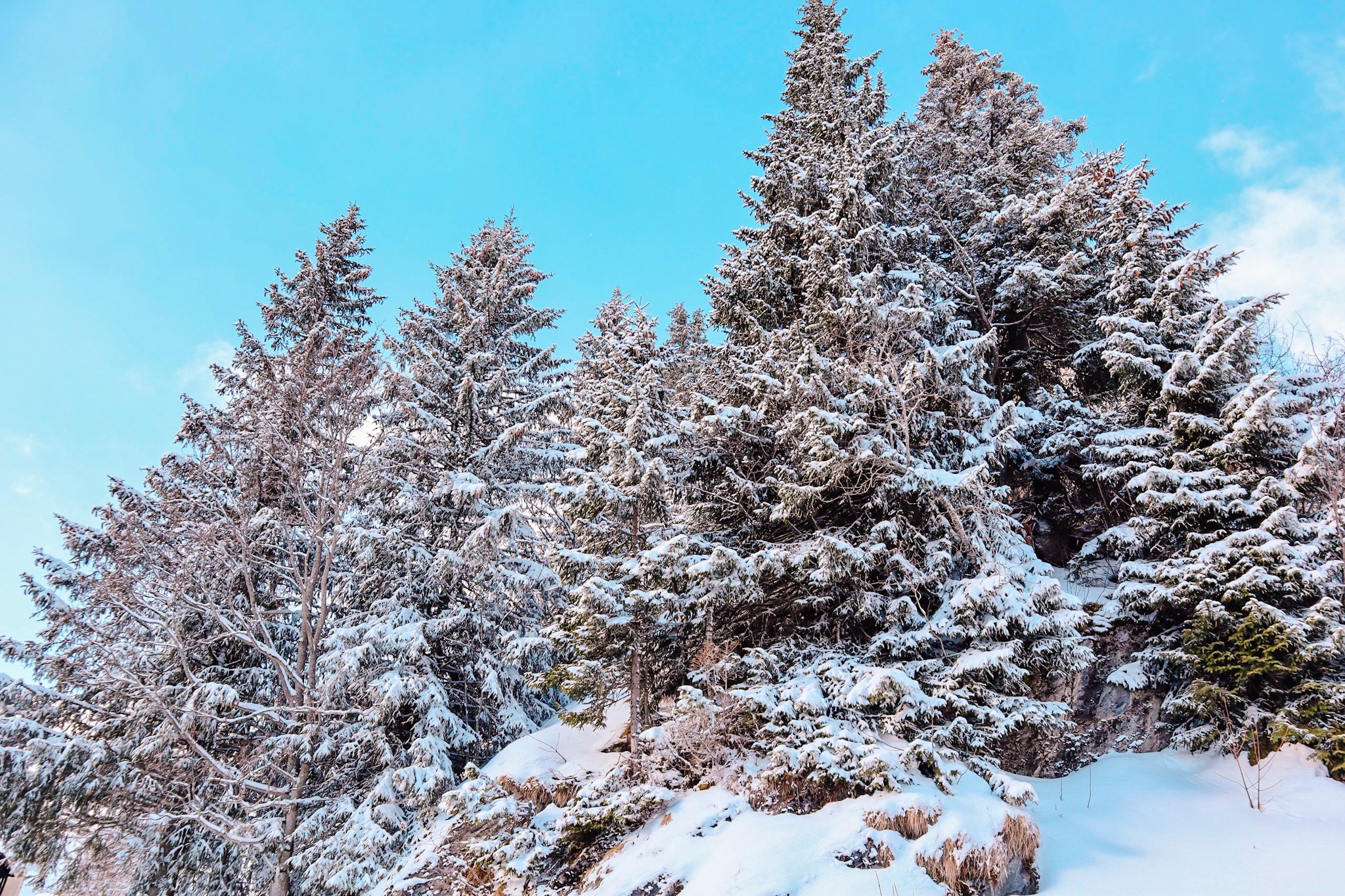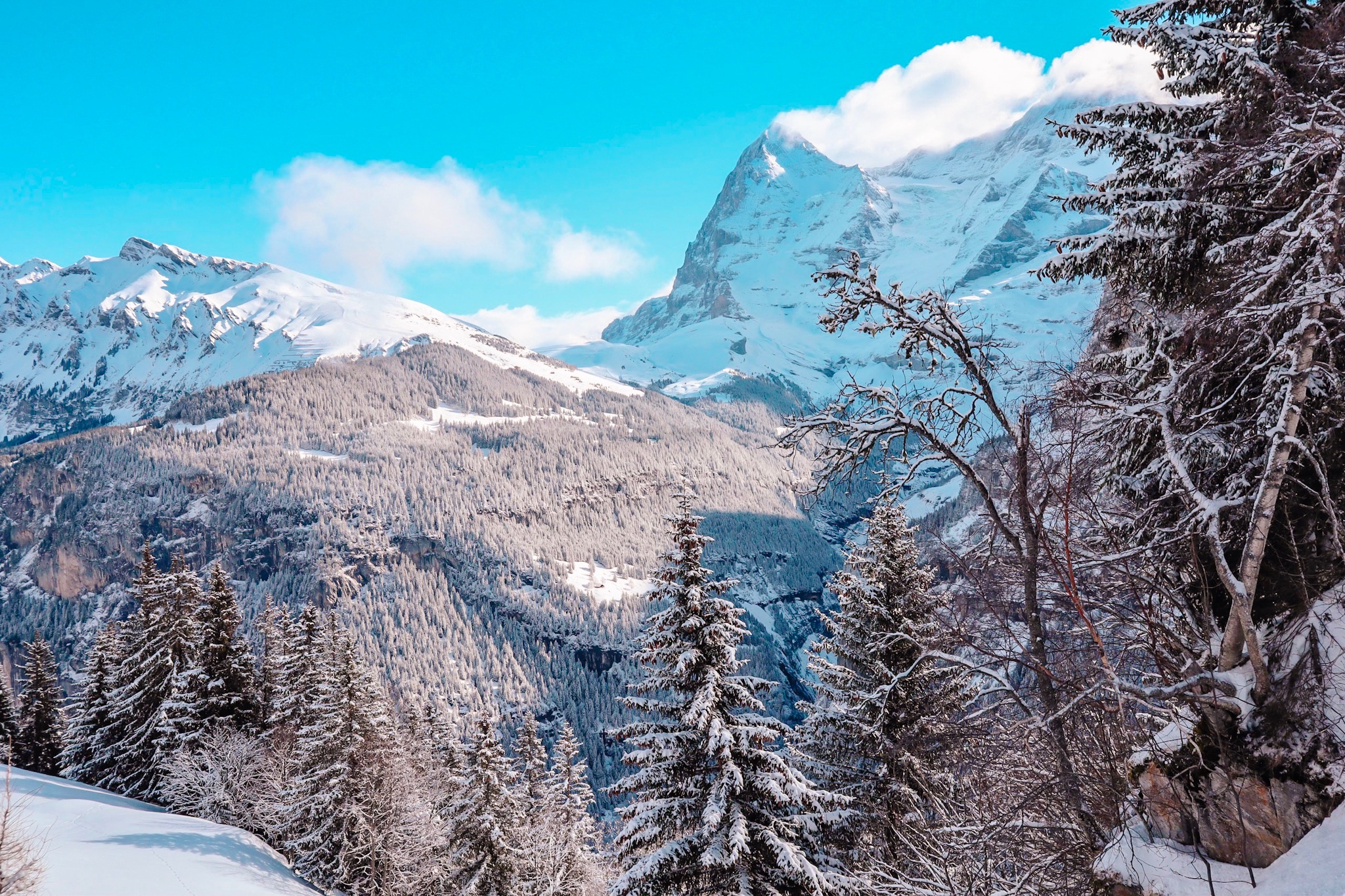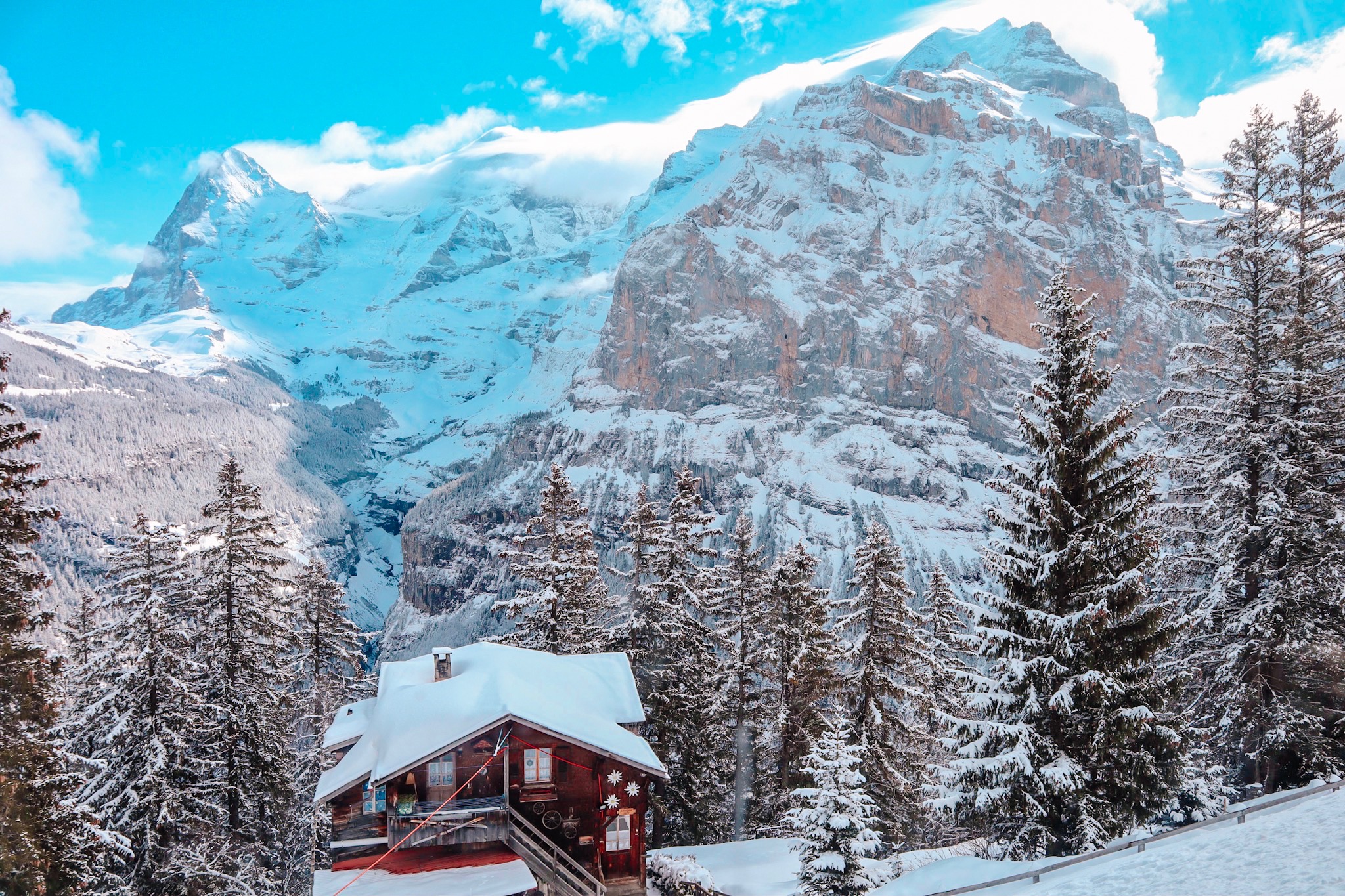 Gimmelwald
Gimmelwald is the smallest village on my list with a population of just 150. Rick Steves lists it as his "must see" place when traveling to Switzerland. There is a special walking path and a cable car in Mürren that will take you to Gimmelwald. Unfortunately on our trip to Mürren we did not venture all the way to Gimmelwald. We tried walking there but got about half way to Gimmelwald and started to slip on ice. It was a bit difficult hiking without snow shoes. If you were to travel in a warmer season, this hike would be a breeze.
Being the most secluded town on this list you may encounter some steep hotel prices. It may also be a little difficult getting there. If you are on a budget I may recommend just taking a day trip to Gimmelwald.
If you are traveling to Switzerland anytime soon, or if it is on your bucket-list I hope this post was helpful! Which of these towns would be your favorite to stay in? We have already decided that if we ever go back to Switzerland we are staying in Lauterbrunnen!