While staying in the little village of Mürren we took a day trip to go to Zermatt. When planning our trip to Switzerland we both knew that seeing the Matterhorn was top on both of our lists of things we wanted to see. Other than Mount Everest I'm not sure if I can think of a more famous mountain than the Swiss Matterhorn. From Disneyland to the candy aisle, this crooked topped mountain is so iconic!
Our trip to Zermatt took a few hours, a little longer than expected, because we got stopped by an avalanche a couple of times. Luckily Swiss trains are so efficient and despite these glitches we were still able to get moving quickly. Once we got to Zermatt though it was so worth it! Such a beautiful town! It felt surreal, like we were walking through Disneyland! This town felt much larger than Mürren. Like Mürren this town was also car-free. But Zermatt had these cool tiny taxis and electric buses!
Since we got to Zermatt a little later than we had planned we went straight to our planned excursion! The Matterhorn Glacier Paradise Excursion! Now I will say the tickets to this are very expensive, but, once again our Swiss Travel Pass came in handy because we were able to get a great discount on our tickets! The Swiss have made this such a wonderful excursion and well worth your money! The ride up and down the mountain was about 30 minutes each way. Most of the ride you are in a smaller cable car (Nathan and I were able to get our own), then about 2/3 up the way you switch to their "Crystal Car". Yes, as you can imagine with that name the cars are in fact made of Swarovski crystals and have large windows with panoramic views! It is truly a spectacular sight and the ride itself is almost with the price you pay for the ticket.
Once you get to the top you are able to step out on a viewing deck and see the Matterhorn. This part of the excursion got a little crazy. The viewing deck is pretty small and was very crowded, so you may have to wait in a line to get a good picture. There is also a Glacier Castle you can see inside the glacier that was fun. However, we unfortunately made two mistakes here. First, we rushed to get to the Matterhorn and were forced to get lunch at the restaurant on top of the mountain. It was surprisingly very good, but crazy expensive. Second, we rushed through this excursion so fast that we both ended up getting altitude sickness and had to go back down before we were really ready. I think if we would've taken it a bit slower, we may not have gotten sick.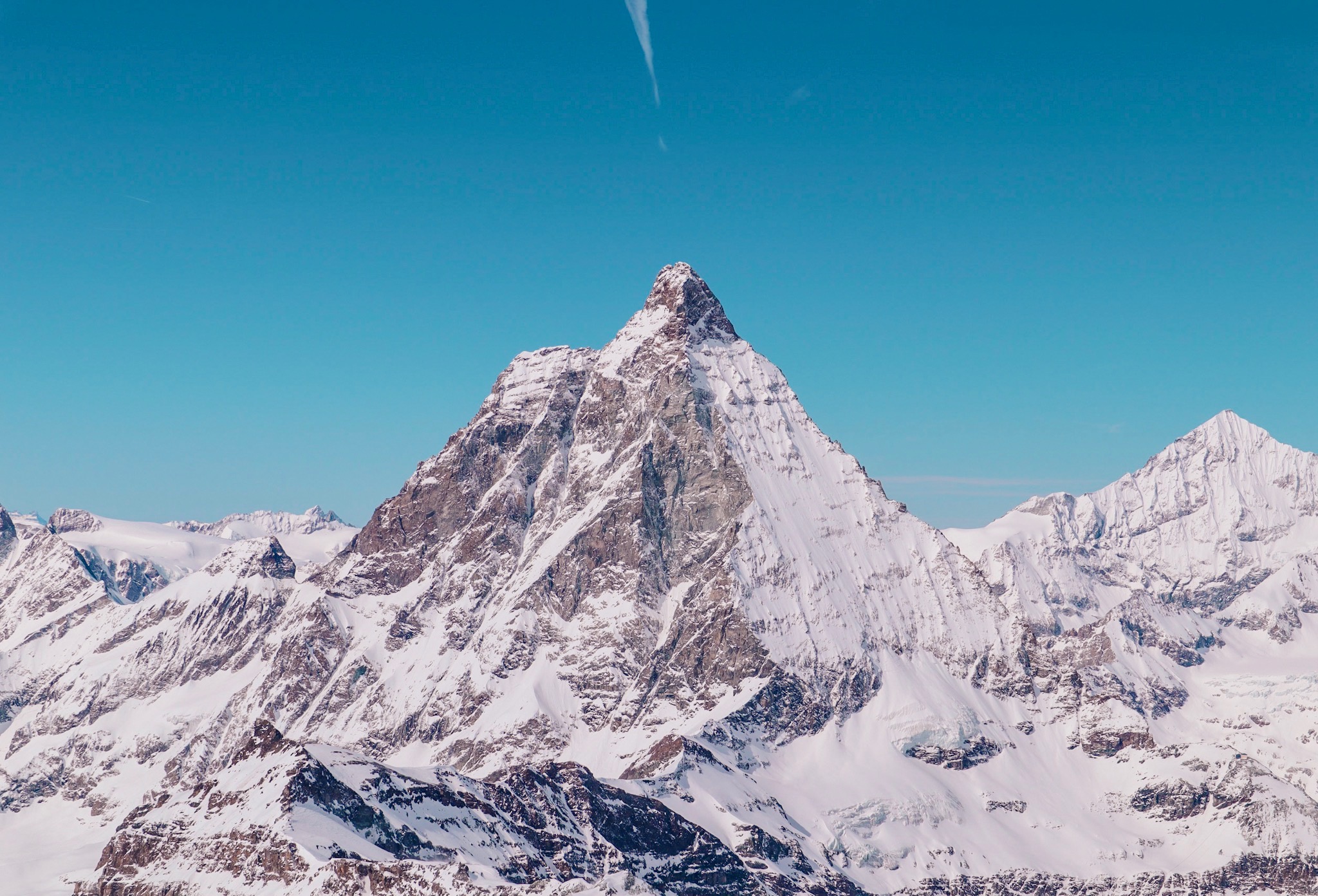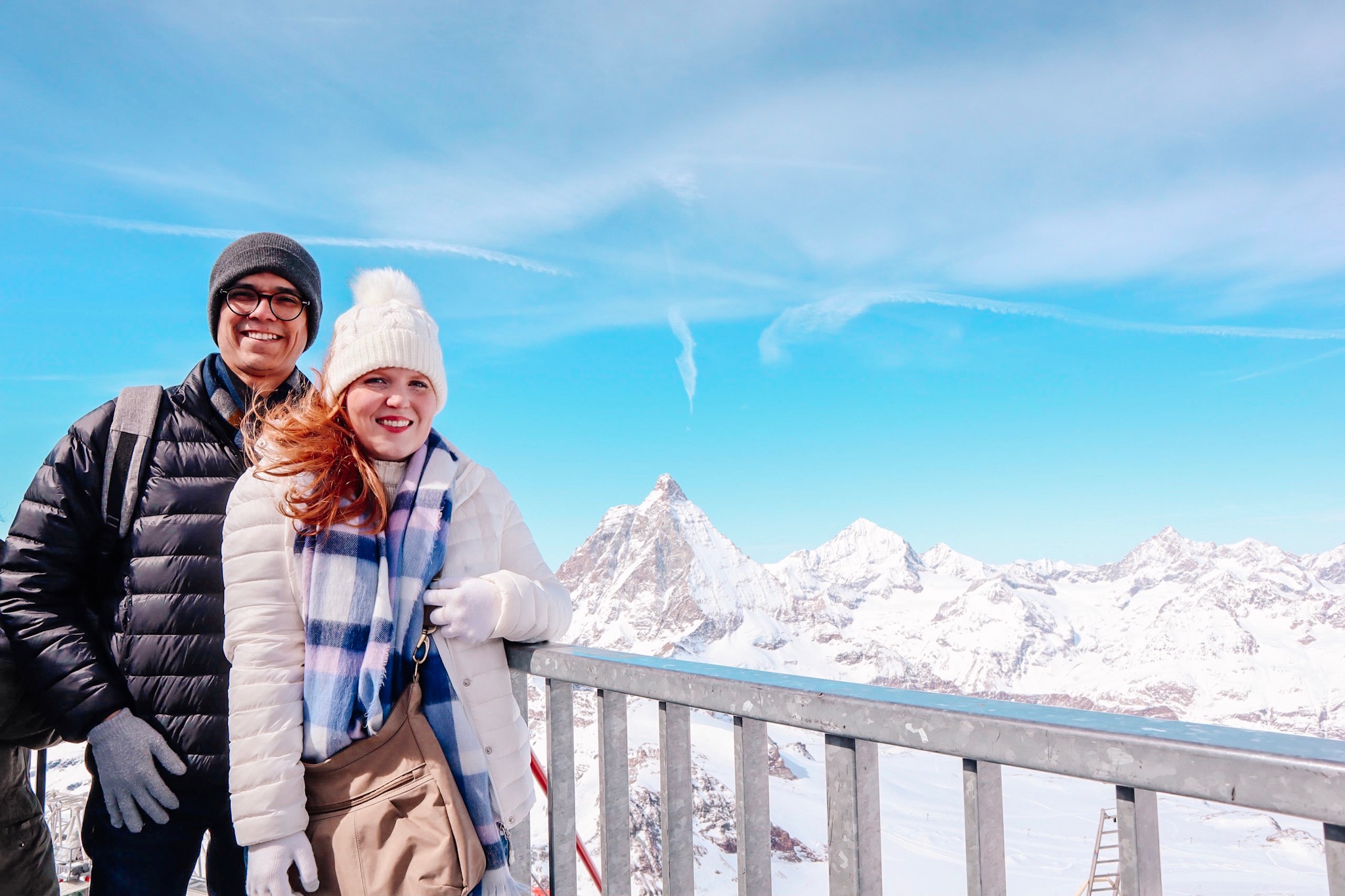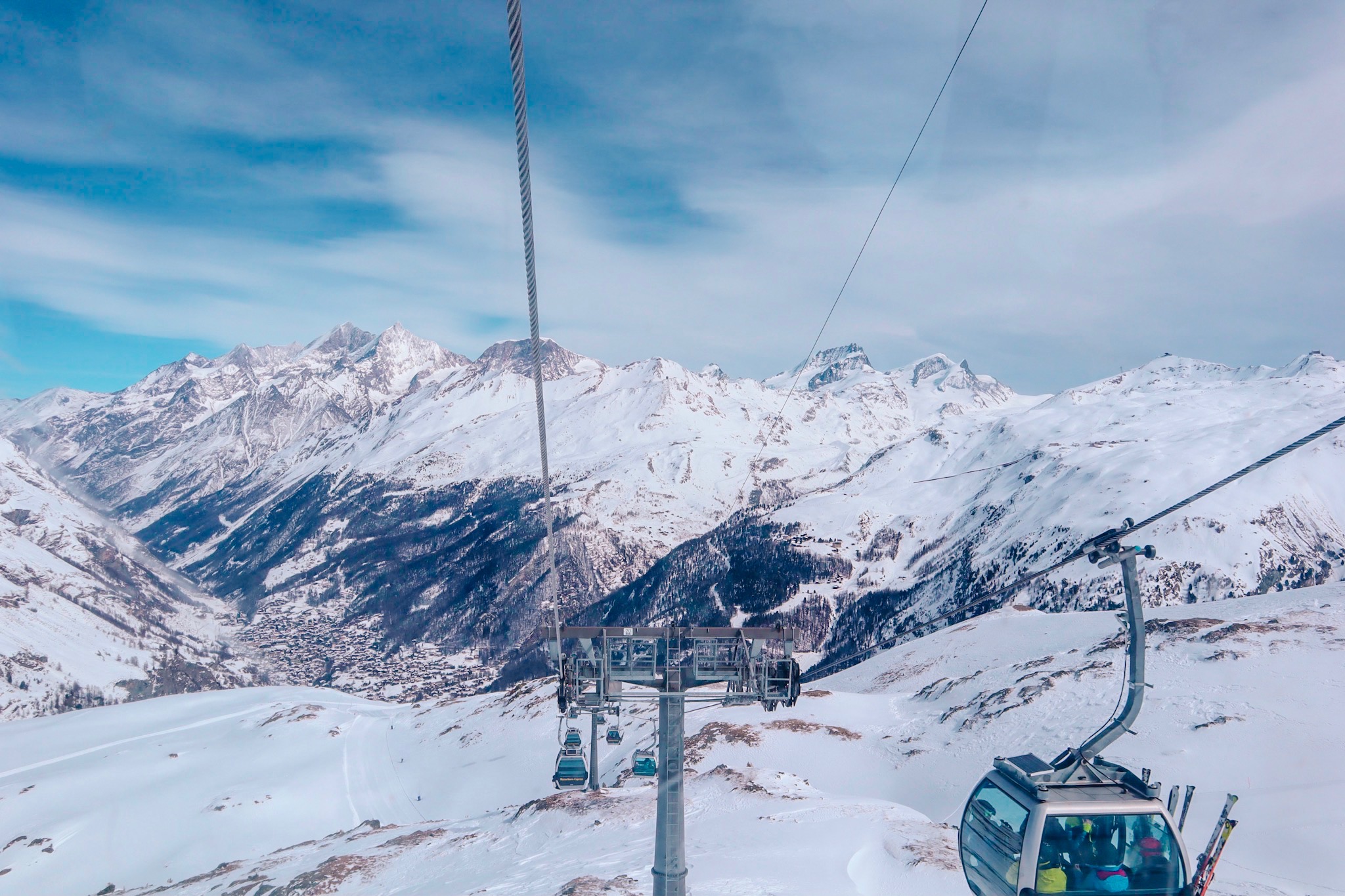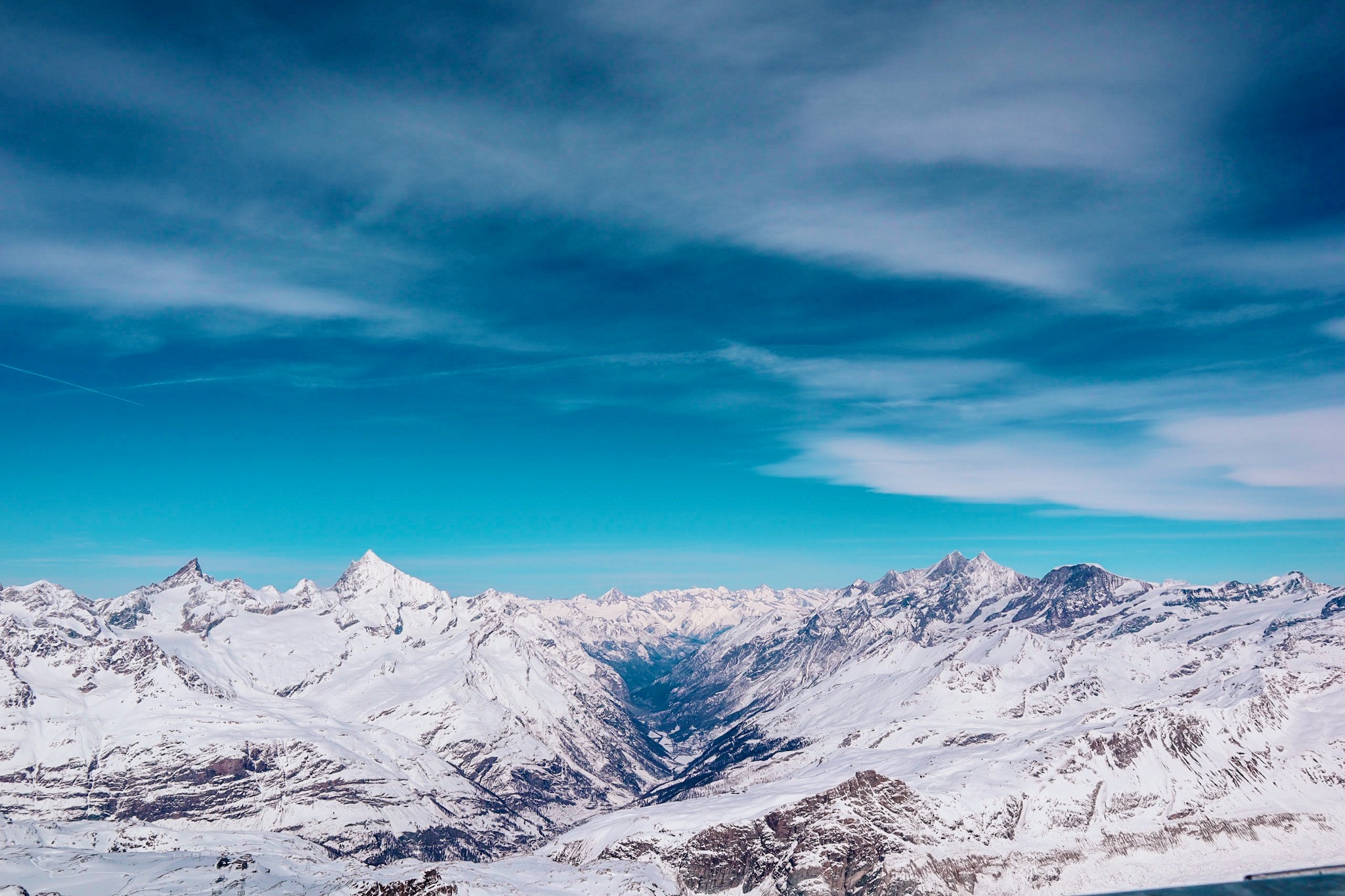 Luckily once we got down to the bottom of the mountain we did feel a little better.
We spent the rest of the afternoon shopping around the towns many shops and ended up getting some cute chocolates. Unfortunately since we were still not feeling 100% we decided to call it quits and head back to Mürren.
Although this was a more expensive day (and would've been ridiculously expensive if not for our Travel Pass), it was such a fun experience! Sometimes we hesitate to do excursions because of our budget, but this was something that I am very glad we splurged on!