On our third day in Athens we did not have any big plans for the day. Nathan thought of the ingenious idea to go down to the port, hop on a ferry and head to a Greek Island. After a little bit of research we decided to buy some ferry tickets and head to Hydra.
Hydra is only about an hour away from the Port of Piraeus via ferry. You can easily get to the port via Athen's subway system, I think it took us about twenty minutes to get there from our hotel. Everything in that area is very tourist friendly and it is very easy to find your way around. One comment I will make on the ferry was that we both did feel a little sea sick on the way there and we both got very sea sick on the way back. The ferry we took, the Flying Dolphin, was very small and fast. If you are prone to getting sea sick I would consider maybe taking a slower ferry or bringing medication like Dramamine (that helped us a lot).
Once we arrived in Hydra we were so thrilled that we had made the decision to come. The island is so gorgeous! It is a very small island and is noted for being a car free island. If you need to get around to the other side of the island you can get a water taxi to take you there.We felt like one day was a perfect amount of time to play around the island. However, if you wanted a relaxing laid back island stay, I would imagine that Hydra would be the perfect place for that! If you do come for a day trip I would recommend bringing a swim suit, towel, and coverup. There are places were you can jump into the water but we did not think ahead to bring swim suits so we just watched everyone else swim!
While in Hydra we snacked around at a lot of restaurants and hands down our favorite restaurant (not just in Hydra but in all of Greece) was Psaropoula! We got here right when they opened, we had wonderful service and there was a gorgeous view from where we were sitting! I highly recommend checking this restaurant out!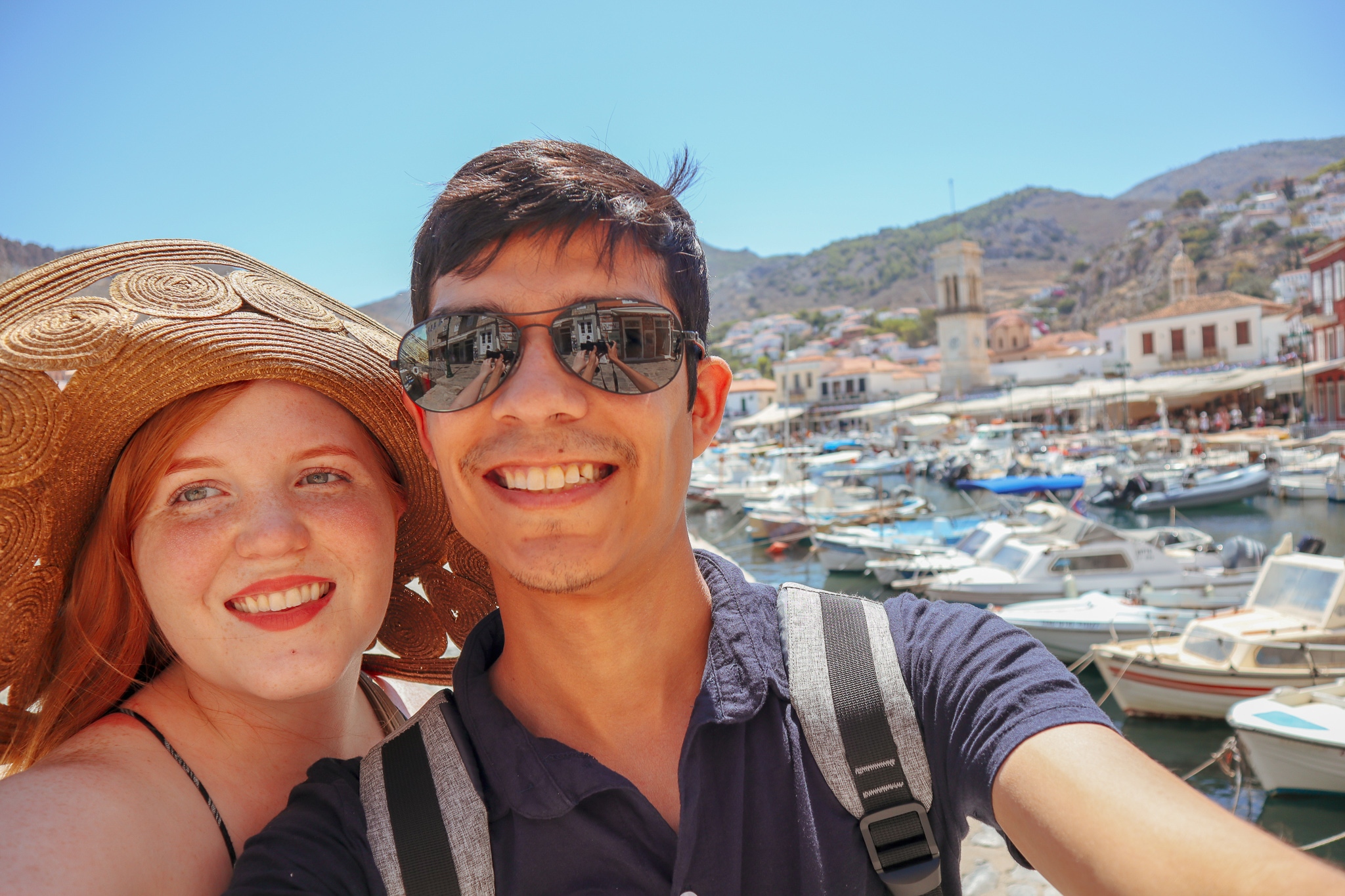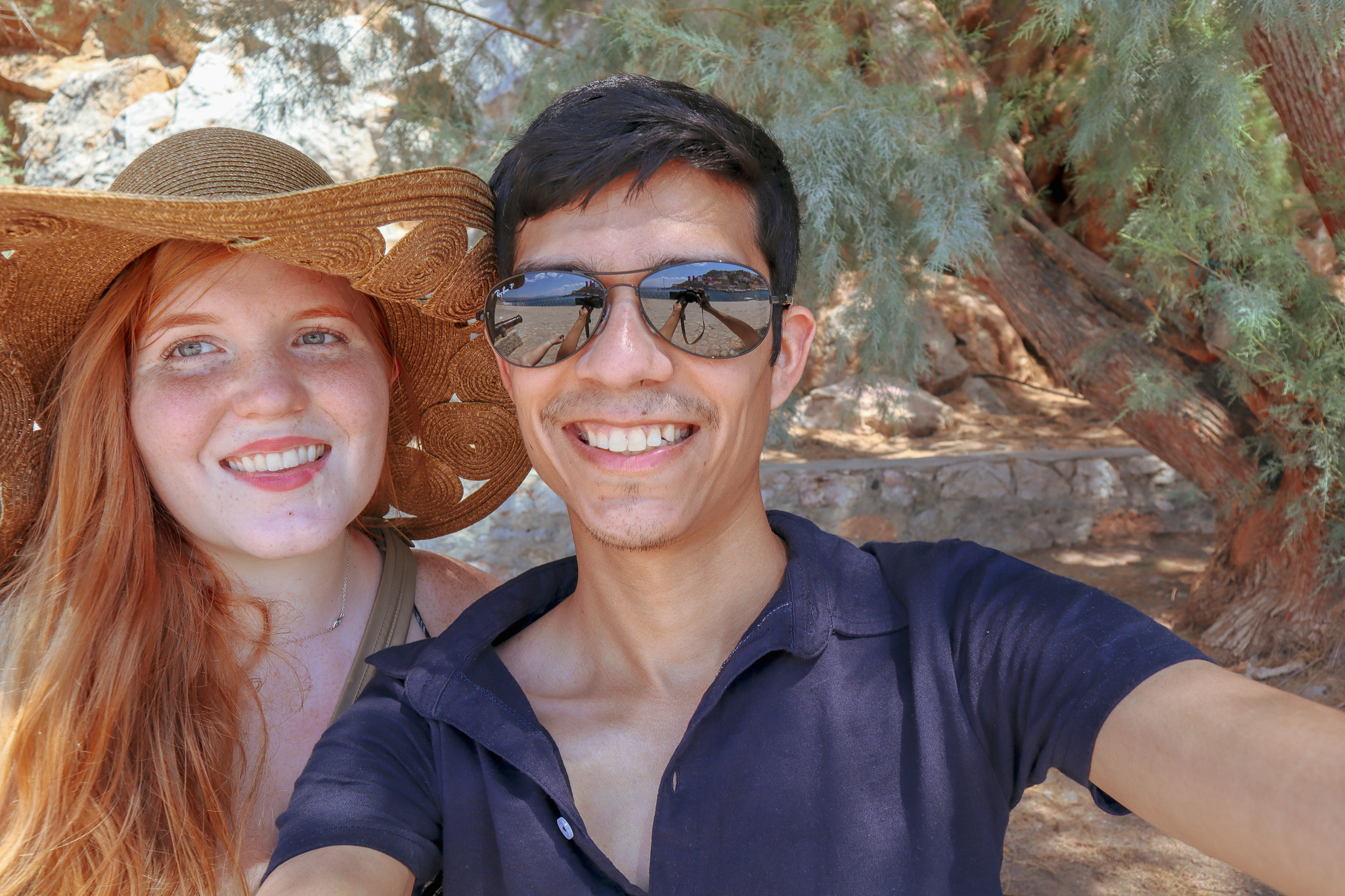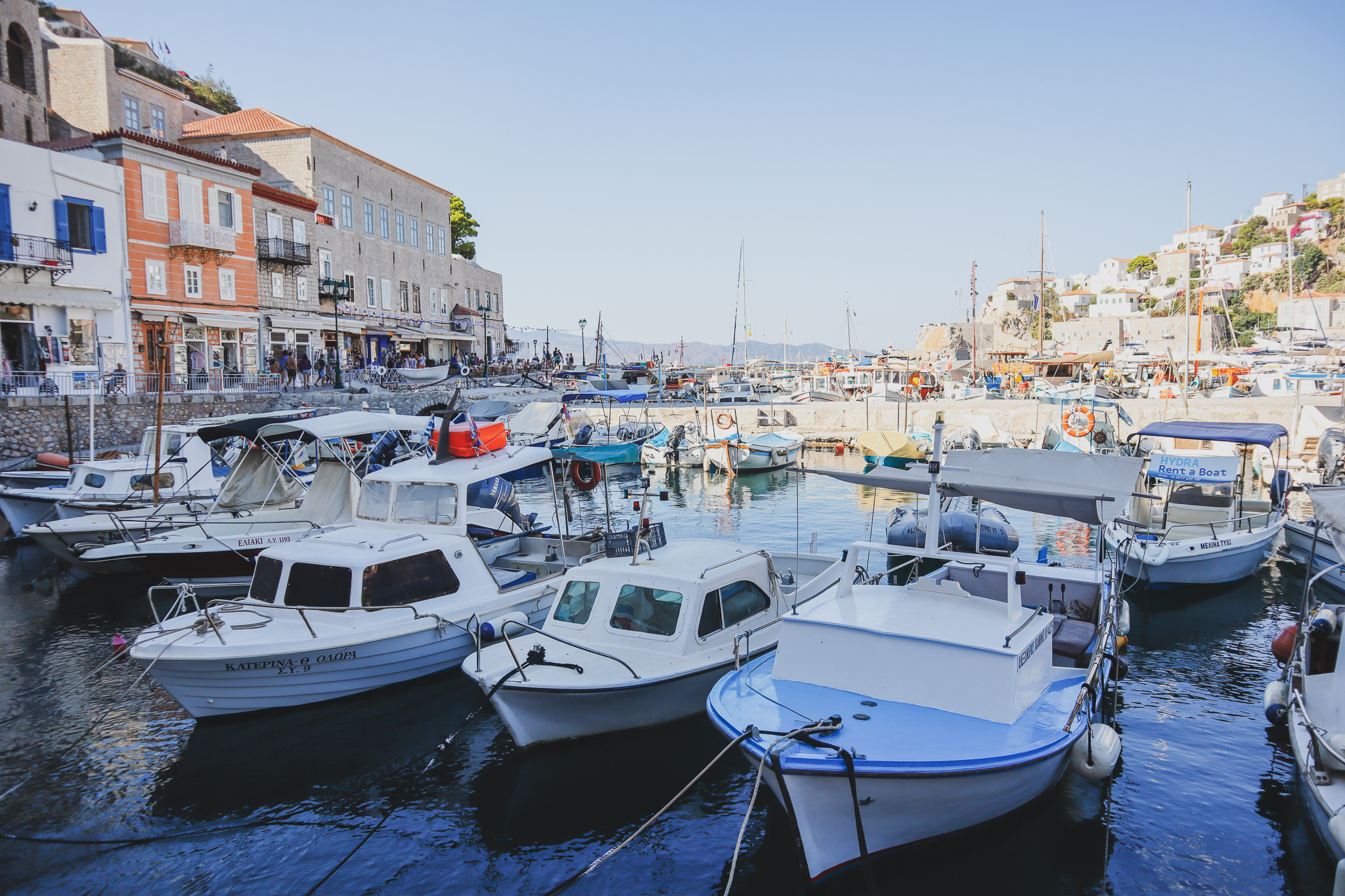 Have you been to any of the Greek islands? Which ones were your favorites?